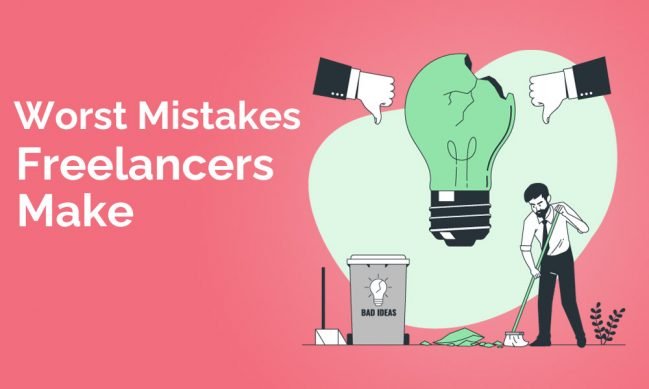 Are you keep getting rejected by clients? Or are your clients keep asking for discounts? Or for more revisions?
Then see if you're making these freelancing mistakes.
But, don't worry. We all make mistakes when starting out. That's how we learn to improve.
It was Albert Einstein once said that "a person who never made a mistake never tried anything new." Of course, we can't learn new things without taking a risk and sometimes we make mistakes in the process. But, if you make the same mistake twice, it will cost you.
Most freelancers make many mistakes when dealing with clients and often wonder why they aren't getting enough jobs or why they have to chase after clients just to get their bills paid. Some even give up too easily after facing one failure after another.