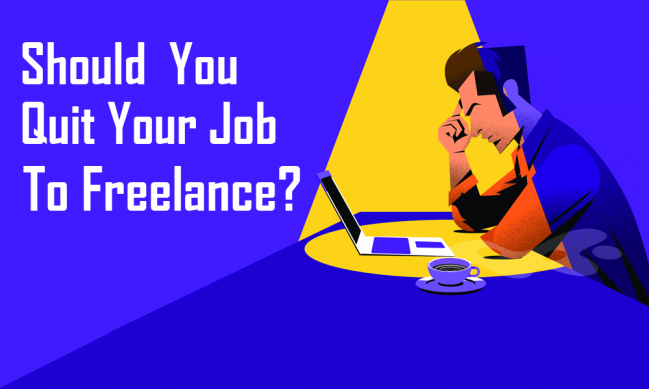 It takes real courage to quit a well-paying job to chase after your dreams.
But the truth is, only a handful of people find success that way.
Especially when it comes to freelancing, you will have a hard time surviving and paying your bills if you quit your job without proper preparation.
So if you've been asking yourself whether you should quit your job to start freelancing, let me give you a short answer: Do not quit your job. At least not yet.
First, let me tell you why freelancing is difficult and then I'll give you an actionable plan to quit your job without taking too much risk.