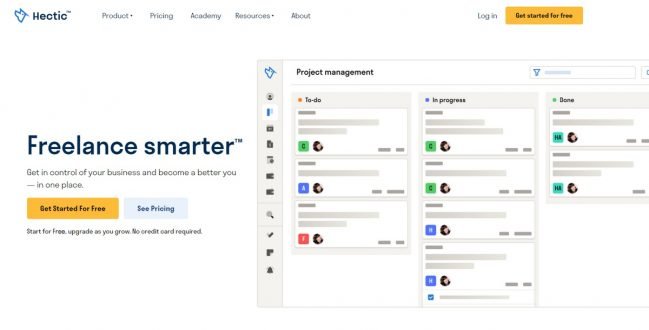 As a freelancer, I'm always looking for ways to be more productive and efficient.
Because when I'm more efficient, I'm able to finish projects quickly, earn more money, and, more importantly, have more free time to do the other things that I enjoy.
Having the right productivity tools and apps at your side is an important part of creating such an efficient work environment. I recently came across a great tool called Hectic that I immediately wanted to add to my toolkit.
Hectic is an all-in-one platform that lets you do so many things in one place. Even if you're just starting out freelancing, Hectic has a bunch of useful freelancer tools to make your life much easier.
Let's take a closer look at this app and see if it's really worth using.