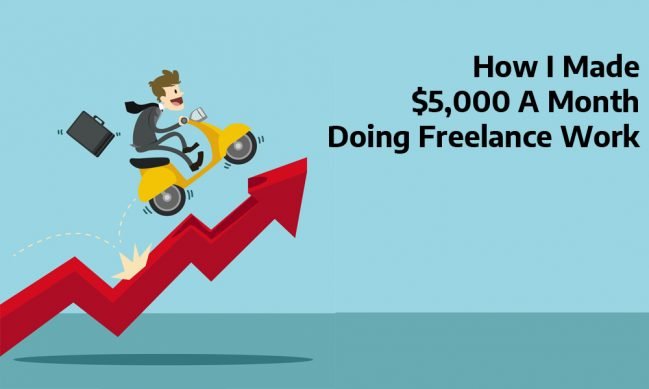 Earning money online looks easy. But, in reality, it takes a lot of hard work and skill to make a profitable income working from home.
I learned this the hard way. When I quit my job to become a full-time freelancer, I had no idea how hard it was to get a client and how competitive it is to land a job on freelance platforms like UpWork.
I struggled for almost four years earning barely enough money to pay the bills. Then, things started to turn around when I managed to land the first high-paying gig that paid $500.
Today, I'm earning 10 times that amount as a full-time freelance writer. And more importantly, I love and enjoy my work.
How did I get here? Well, I had to learn a lot of great lessons by making a lot of mistakes. I've explained them all with the secrets to my success in my book Freelance Like A Pro.
If you want a brief version of the story, here's what's happened.