If you're living with an illness or a disability that prevents you from getting a job. And looking for an easy way to earn money from home. Then this post is for you.
Trying to provide for yourself, your family, and make money while being disabled can be tough. I understand this struggle better than anyone.
A few years ago, my mom was in an accident. While crossing the road, a bus literally ran over her. After going through several surgeries she survived but it left her disabled. She couldn't walk or even stand.
My mom lived and worked in the UK. She provided for herself and our family here in Sri Lanka. Her accident affected all of our family.
It affected her mentality more than anything because she is an energetic person who worked with a passion. Being disabled made her powerless and unimportant. As a result, she was diagnosed with depression.
Luckily, since she was a UK resident, she received a small disability benefit from the government. It was barely enough for her to afford food.
I know for a fact that most other countries don't have such facilities in place to support disabled people. So, in a way, she was lucky. Because there are many people out there who struggle to make money while being disabled.
I wish I could've helped my mom when she desperately needed it. At the time I myself was struggling as a freelancer. It took a few years for me to be able to take over the expenses of my family from her and support her.
I never want to see anyone go through the same struggle that we had to experience. So, I dedicate this article to all of you who experienced that pain.
Let me be clear. Being disabled does not make you useless or unimportant.
Don't let a disability or an illness hold you back. You can still stand on your own without having to depend on others. Take my mom, for example. Even being disabled, she lived in the UK alone in a tiny apartment. She managed everything all by herself.
I couldn't help my mom at a time she needed me the most, but I'm here to help you. So, if you're looking for a way to earn some extra money while waiting for the disability benefits check or if you're looking for a way to support your family, here are a few strategies you can follow.
1. Become a Freelancer
Freelancing is the best way to make a living from home, especially for the disabled and people with chronic illnesses. I'm now working full-time as a freelance writer and providing for my entire family without even leaving my home.
There aren't many easy careers for people with disabilities and freelancing is one of the few.
To become a freelancer, you'll need to find a marketable skill. You use this skill to create a service that you sell to your clients.
For example, if you can write, you can offer a service to write eBooks. Or, if you know how to code, you can develop websites. If you're good at Photoshop, you can offer graphic design services.
You can get started by joining a freelance marketplace, which are filled with jobs posted by clients, and then contact those clients to offer your services. Once you get accepted for a job and deliver your assignments, you get paid.
Most of you may not have a marketable skill that you could use to create a service at the moment. That's OK. There are ways you can learn skills online. Thanks to websites like Skillshare, Udemy, and EDx.org, you can now easily learn new skills from the comfort of your home.
After learning a skill and practicing it, you can create a freelance profile on a freelance marketplace or browse online job boards to find jobs related to your skill and contact clients. If the client thinks you're a good fit for the job, they'll hire you and pay you for your work.
If you're willing to invest time in starting a career in freelancing, learn a skill to create a freelance service. If you need guidance, check out my book Freelance Like A Pro.
Also, feel free to send me an email. I'm happy to help.
2. Find Transcription Jobs
Transcription jobs are one of the easiest jobs you can do. These jobs involve listening to audio or video content and then converting everything spoken in the audio into text format.
This is quite a popular and in-demand job, especially thanks to the boom in podcasting. Many podcasters hire transcriptionists to convert their podcast episodes into text format so that they can publish them on their blogs.
A great strategy you can use to find transcription jobs is to browse a podcasting platform like iTunes or Stitcher and pick a few new podcasts that you like. Then contact its creators and ask if you can provide transcription services to them.
Or, you can try looking for transcription jobs on these sites:
3. Write For A Blog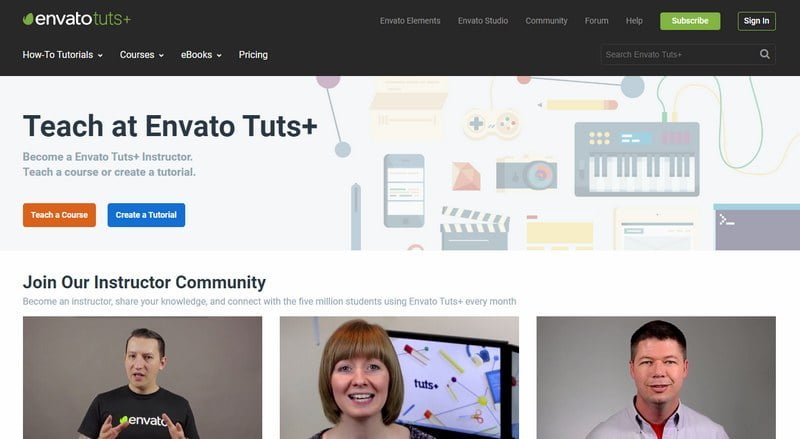 There are blogs that actually pay you to write articles for them.
If you're skilled at writing and have a way with words, you can write online. Even if you haven't written any content before, you can start writing for blogs without past experience.
Although, I would recommend that you test the waters by writing a couple of articles. You can write and publish a few articles of your own using a platform like Medium. Then ask for feedback from your friends and the community. Then improve your writing.
Once you're confident about writing, try pitching to these blogs and start writing:
4. Become A Virtual Assistant
Virtual assistant jobs are a bit more challenging to manage than most other jobs.
These jobs usually involve managing the schedules of your employers, answering their emails, and sometimes managing other people who work for your employer.
For example, if you get a virtual assistant job for a successful blogger, you will have to manage her blogging schedule, reply to emails, manage the writers who work under her, and more.
5. Get A Social Media Gig
If you love using Instagram, Facebook, and Pinterest and know your way around these platforms, then you can make money from these skills.
Most small brands and entrepreneurs often don't have the time to invest in managing their social media accounts. So they hire people to manage the different social media accounts for them.
This means you will have to create unique posts and images for different social networks, reply to comments, respond to messages, and publish posts according to a schedule. You will need some skills in Photoshop and online photo editors like Canva to be successful at this job.
Look for social media gigs on these sites:
6. Test Mobile Apps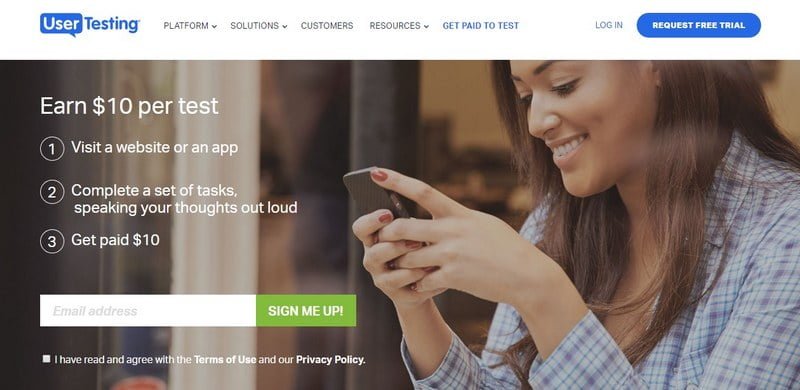 This is one of the jobs that don't require any skills at all.
If you know how to install an app on your phone or use a web app on your computer, then you are qualified for this job.
This job involves testing unreleased apps and services and then providing your feedback for the companies and developers. If you find bugs, issues, or difficulties with app features, you just report them. Some app testing jobs pay more than $10 for a successfully submitted test.
7. Become A Voice-Over Artist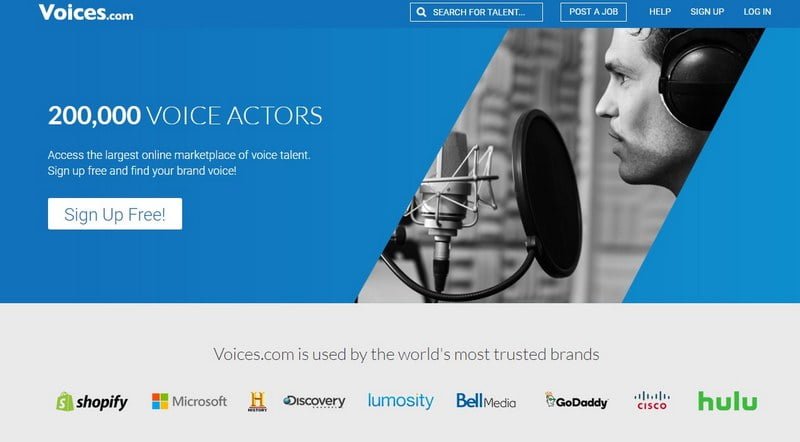 If you have a great voice and good grasp of English speaking, then this could be a great career path for you.
Voice-over artist gigs involve lending your voice for video and audio content. For example, you'll get hired by podcasters to do ad bites for their advertisers, you'll get hired by video content creators to create introductions, and there are many other possibilities.
You can look for voice-over jobs using these platforms:
8. Join A Customer Service Team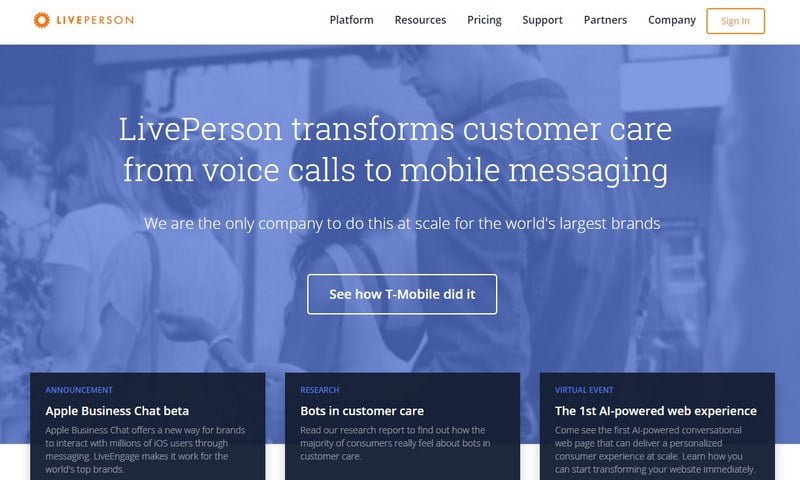 Customer service jobs are quite easy. You simply work as a representative of a company and respond to customer inquiries and questions related to sales and technical aspects. Although, finding these jobs is the difficult part because there aren't many offerings out there.
Try looking for gigs on these sites:
9. Do Translations
Know a second language? Then you can do translation jobs.
This involves translating documents, articles, and even eBooks from one language to another. For example, if your native language is German and you also know English as a second language, then you can translate English documents to German and vice versa.
You can find various translation jobs online by browsing sites dedicated to translators. Landing the first couple of jobs will be tough, but after that, it will be like a walk in the park.
10. Become A Tutor
Don't let your college degree or work experience go to waste. If you're good at helping students and teaching, you can become an online tutor.
Online tutoring is much like getting a teaching job at a school. There are sites dedicated specifically for finding online tutoring jobs. You simply register for a teaching profile on these sites and help students with their studies.
Here are some of the sites you can join for tutoring jobs:
If you have past teaching experience or great qualifications, it'll be much easier to join these sites.
You can also create and sell your own courses using a platform like Teachable. But it will require a bit of an investment.
11. Become a Proofreader
Proofreading work involves reading long documents such as reports, case studies, and articles to spot mistakes, spelling errors, and grammatical errors.
if you have a strong grasp of the English language, you can definitely do proofreading work. Even if you're fluent in a foreign language, there is proofreading work to be done in many different languages.
You can look for proofreading jobs on online job boards and freelance marketplaces.
12. Design Social Media Graphics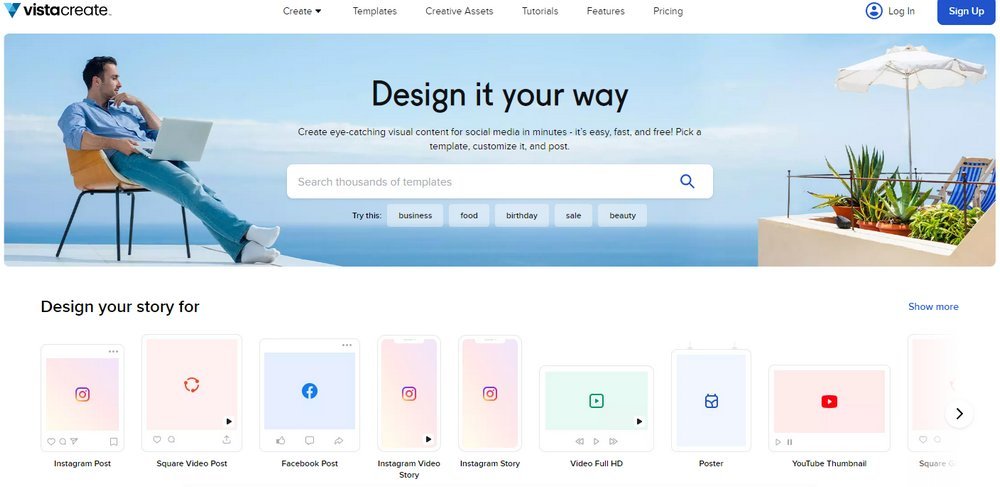 There's great demand for social media graphic designers. If you can create beautiful quote posts or interesting graphics for social media channels, you can make a good profit from your skills.
As I mentioned before, most entrepreneurs and businesses have dedicated teams and people to manage their social media channels. You can join these teams as a designer to help them create visuals for their channels.
You can also find job postings on sites like UpWork. You can create a gig on Fiverr. Or you can promote your service on Twitter, Instagram, and Pinterest to attract clients.
Designing social media graphics is very easy. Tools like Canva and VistaCreate are perfect for beginners.
13. Become an Influencer
I'm not sure if you can call this a job because it's something that takes time to make money and no one will be employing you for this.
So I want you to do this part-time or during your downtime.
Create social media accounts on platforms that you feel most comfortable on, like Twitter, Facebook, YouTube, and Instagram. And start growing a following.
There are plenty of videos and guides on how to pick a niche and get more followers on social media so go read those and learn the basics.
Keep growing your channels while you work on other gigs. Once you have a big enough following, you can start to promote products on your channels.
When you promote these products, you earn a commission from each sale when someone purchases it by clicking on your link. This is called affiliate marketing and it's one of the easiest ways to make money online.
If you already have a big social networking profile, start doing this immediately. Here are a few sites you can use to find good affiliate products to promote:
14. Become An Illustrator
If you can draw well, you can earn good money doing illustration jobs online.
In order to become an illustrator, you will need to be able to use drawing software and tablets. Digital drawings and illustrations have good demand online.
You can even use your illustrations to design custom T-shirts and sell them online. As well as sell other types of digital products like stickers, logos, fonts, and more.
Read my complete guide on ways illustrators can make money to learn more.
In Conclusion
After staying indoors for more than 5 years and going through a great amount of therapy, my mom can now barely walk using crutches.
I'm grateful that I have such an inspirational mother in my life, who not only stayed strong during a struggling time but also motivated our entire family to stay strong.
She's the reason why I work hard every day to make my freelancing career work.
I hope you'll find some inspiration in my story to make a brighter future for yourself and your family.
As the great Martin Luther King Jr. once said:
"If you can't fly then run, if you can't run then walk, if you can't walk then crawl, but whatever you do you have to keep moving forward."