Evernote used to be one of my favorite apps for note-taking. But, not anymore!
Over the years, Evernote has been introducing new ways to limit its free plan. And then kept increasing the price of its paid plans.
In April 2023, Evernote took it to the next level with a 100% price increase to its premium plans. Now it costs $15 a month just for the personal plan or $130 per year.
In exchange, they are introducing some AI tools but that does not justify Evernote for this ridiculous price increase. It's just a note-taking app after all.
So I began searching for a better and cheaper Evernote alternative and found a few that are actually better than Evernote itself.
Price: Free / $5.84 per month
Of all the note-taking apps I've tried, Amplenote is the app that has most of Evernote's features with a lightweight and simple user interface.
What makes it best is that Amplenote offers a very generous free plan with very few limitations. Unlike Evernote, Amplenote does not limit you to just one or two devices of use. You can use it on as many devices as you want. And it lets you access notes, tasks, and the calendar features of the app.
Amplenote has four main ways to manage your notes. Jots for taking quick and short notes. Notes for taking long-form notes. Tasks for managing to-do lists. And a Calendar for reminders.
You can also add additional functions with plugins, which include a nifty ChatGPT-like plugin for generating note summaries and prompts with AI.
With its premium plans, you can access even better features like cool color themes for the user interface, publish notes, view other notes on the sidebar, and even upload files larger than 5mb in size.
Best Features
Gives you 4 different ways to manage and organize notes
Distraction-free editor for writing
Has a hashtag system for categorizing all notes
Embed photos, videos, and links inside notes
Ability to publish notes as web pages and share with others (Unlimited plan)
And a simple way to import your notes from Evernote
Google Keep is still my go-to note-taking app for taking down quick and short notes.
It has everything from my grocery list to collections of links I want to save as well as other notes that I don't even remember writing.
Google Keep is far from perfect and it lacks the organizational features of Evernote. But, Google Keep is completely free to use and you can access it anywhere, including desktop and mobile. And that's pretty hard to beat.
Of course, it still offers many ways for you to organize notes. And lets you easily create to-do lists, which I love, as well as voice notes, drawing notes, and more.
Best Features
It's simple, fast, and lets you create all kinds of notes and to-do lists
It supports voice notes
You can organize notes with tags and pin notes to the top
It's ideal for taking quick notes
It's completely free to use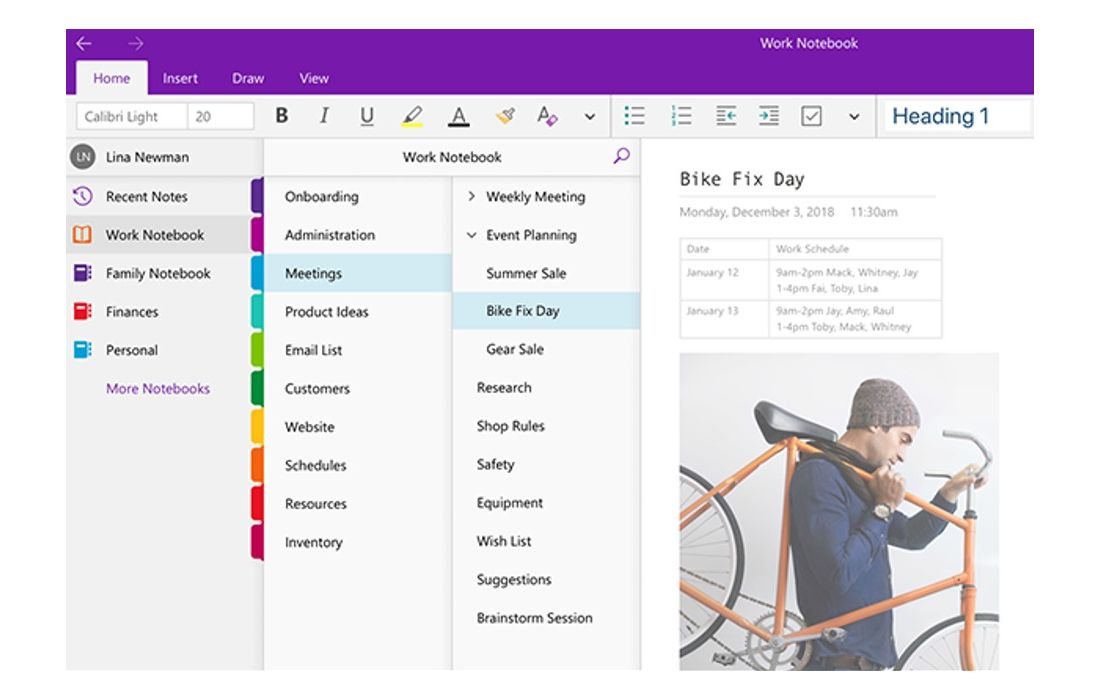 OneNote is considered to be the best alternative to Evernote as it's seemingly modeled after the popular note-taking app.
OneNote is the go-to choice among students and professionals who use it to take more complex notes, do research, and create long-form notes.
There are Notebook-style folders for organizing notes in OneNote. As well as options to embed photos, links, and even draw to create annotations.
For some reason, I just could not get into OneNote. Mainly because of its editor which works very strangely than most other note-taking apps. I prefer a simple and distraction-free experience when writing notes.
Best Features
It offers a very similar experience to Evernote
Has folders and tabs for organizing notes
Ability to draw and ink annotations
Embed images and videos
Record audio notes
Available across mobile and desktop platforms
Price: Free / $9.99 per month
Milanote is a great note-taking app for people who prefer to take notes in visual form. Think of it like a mood board for your digital notes and pictures.
I mainly use Milanote for planning blog posts for long-term projects. As well as to organize new topic ideas and keyword research. It has a very simple drag-and-drop canvas where you can easily organize notes, links, images, videos, and more.
The free version of Milanote lets you create 100 notes and have up to 10 file uploads. And its premium plans are a bit expensive at $9.99 per month. For teams, Milanote is a great place to collaborate and brainstorm.
Best Features
A lightweight digital mood board to organize your thoughts
Easily move and arrange notes in a canvas-like user interface
Create notes, to-do lists, draw, and more
You can embed images, videos, and links
Easily share notes with others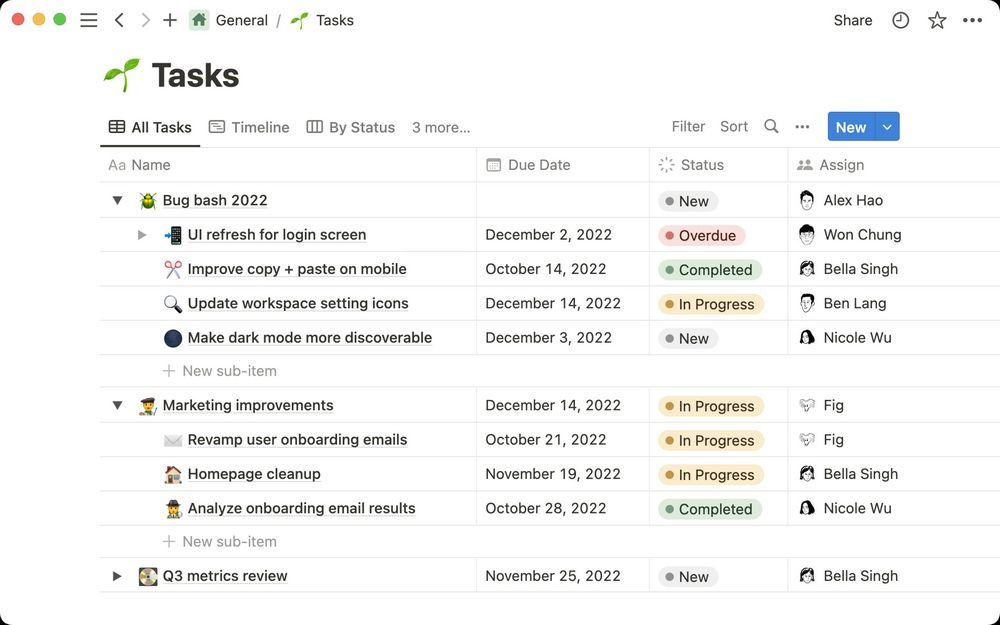 Price: Free / $8 per month
Notion is one of my favorite note-taking apps. Like many YouTubers and professionals, I was also in the process of using it to create a second brain to offload all my thoughts and ideas into Notion.
But, I hesitated after noticing that it does not use any type of encryption to protect user privacy. And it does a whole lot of tracking as well. My ad blocker detected hundreds of trackers every time I used the web app.
Then again, most online and free apps have trackers. And if you're not going to use Notion to store any valuable and personal data, it'll be fine for most cases.
Notion offers some incredible organizational features, database creation, and note-taking capabilities unlike any other app on the list, including Evernote.
Best Features
Ability to create complex notes, lists, and databases
Free plan offers unlimited pages and blocks
Create notes and boards using templates
Easy to organize notes in folders and categories
You can even create Wikis and documents
Has AI assistant as a paid upgrade
Admittedly I haven't used Apple Notes as I'm a Windows user. But I have seen many videos where Apple users have raved on and on about the simplicity and ease of use of Apple Notes app.
Apple Notes has a very stripped-down and simple user interface. And it makes things much easier for you to just focus on creating notes rather than getting distracted by many additional features and complex organizing techniques.
And, to make things even better, Apple Notes is free and it offers the same privacy protection you get from Apple.
Best Features
Simple and clean user interface for creating notes
Ability to create notes, to-do lists, and more
Organize with tags and folders
Attach images, videos, maps, and links in notes
Create sketch notes using Apple Pencil
Simplenote is a completely free note-taking app developed by Automattic, the developers behind WordPress. This app uses an interface design that's quite similar to the one on Apple Notes.
I've tested Simplenote and it functions well for taking quick notes. But it lacks the organizational features of other apps. And its syncing between devices gets a bit buggy at times.
Other than that, Simplenote is a great app for keeping your notes in one place. The editor also supports markdown, if you're used to writing that way.
Best Features
Features a minimal and simple interface for managing notes
You can organize notes with tags
Includes an editor with markdown support
Sync notes across multiple devices
Completely free to use
Which Evernote Alternative Is Best?
Amplenote is my top choice and it's the app that I've officially switched over to.
I still have most of my to-do lists and quick notes on Google Keep. But I mostly use Amplenote for other long-form notes like writing article ideas, video scripts, and planning topics for blog posts.
If you're looking for a note-taking app for research and studying purposes, Microsoft OneNote is a better alternative for you.
Since most of these apps have free plans, be sure to give them all a try. After all, choosing a note-taking app to move all your important notes is a big decision.