One of the reasons most freelancers struggle to land clients on Upwork is failing to write a convincing cover letter.
The cover letter is the main component of your job proposal and if you don't write it well, you won't be able to get the client's attention.
Each client who posts a job on Upwork gets dozens and sometimes hundreds of proposals from freelancers. And the only way to grab their attention is to write a cover letter that addresses their needs and requirements.
So if you're new to Upwork and trying to land a client, keep reading. This guide will help you write better, more focused, and well-optimized Upwork cover letters to get more responses from your clients.
What Is An Upwork Cover Letter?
The cover letter is an essential part of a resume or CV. Normally, when you're applying for a job, you include a cover letter with your CV to let your potential employer know why you're applying for the job, what kind of goals you have, and why they should hire you for the position.
Upwork cover letters use the same concept. Whenever you're applying for a job on Upwork, you now have to fill out a section called Cover Letter.
Here, you can write a detailed yet concise message to clients explaining how you can help the client and why you're the best person for the job.
As you can imagine, this is a crucial part of a job proposal that will determine whether you will get the job or not.
Before You Apply For Jobs..
Before you apply for jobs and start writing cover letters, make sure you complete the following steps. Because without these steps, clients will never hire you, even if you write the perfect cover letter.
1. Improve Your Communication Skills
Improving your communication skills is the first thing you should do before applying for jobs.
Learn to write better messages to clients and learn the proper etiquette for writing emails. You can follow this guide to learn more about it.
Also, I highly recommend that you take an online course on copywriting and business communication. Think of it as an investment in yourself.
And it will go a long way to help you write great proposals, cover letters, and communicate with clients like a professional.
If you're interested, start with these Skillshare classes:
2. Optimize Your Upwork Profile
The next thing you need to do is optimize your Upwork profile.
When you apply for a job and send a proposal to a client, one of the first things they do is check your profile.
Now imagine doing all the work to find the perfect job and write a great cover letter while you have a terrible profile. It will only send those potential clients away. Don't make that same mistake.
I wrote a complete guide on creating an effective Upwork profile. Give it a read and optimize your profile accordingly.
3. Gather Some Samples
Now, you can say all you want about your skills and abilities in your proposal but the client will never believe you if you don't have hard evidence to back your claims.
So make sure you have some samples of your work to show the clients.
If you're a writer, you can include links to your previously published articles.
If you're a graphic designer, you can include a link to your portfolio.
If you don't have any links to show, attach sample documents and files in the proposal.
4. Ask For The Right Price
When using Upwork to find jobs, asking for the ideal price is very important. Because it's always going to be a bidding war between freelancers.
But the key to finding the right price is not to ask too low that clients think you're desperate. Or ask too much that turns clients away.
To figure out the sweet spot between the two, you can check the Upwork services section.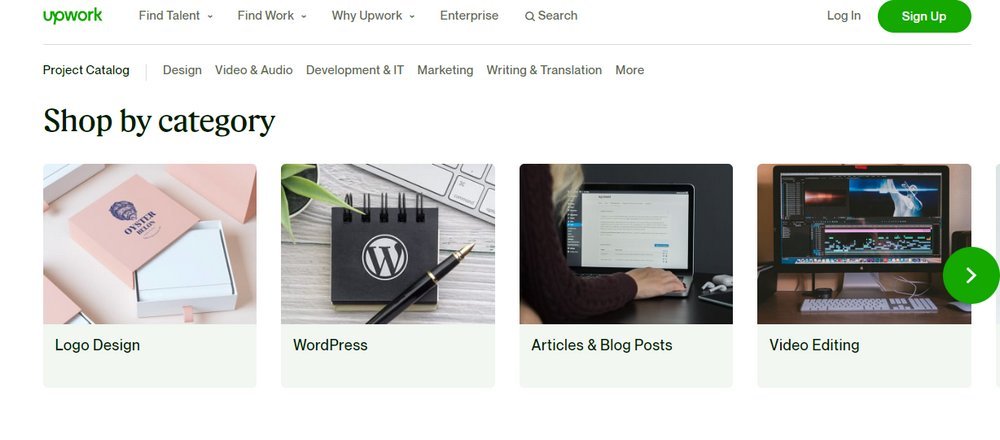 Browse the category related to your work to see what other freelancers are charging for similar jobs.
Then come up with a price that fits your client's budget and the regular rates at the same time.
5. Only Apply For The Right Jobs
There are some freelancers out there who apply to every job that comes up in their feed while copy-pasting the same cover letters and proposals.
This is a huge mistake that will get you nowhere.
Learn to pick the right jobs that fit your set of skills. Find jobs that have detailed descriptions that give you more information about the job. So that you can research the client and their industry to write better cover letters.
What To Include In Your Cover Letter
Once you complete all the initial steps to optimize your profile and writing skills, here are the most important points you need to cover in your cover letter.
Address the client by their first name (eg: Hi John,)
Mention that you've read the entire project description
Do some research to understand what the client is asking for
Provide solutions to the client's pain points
Mention why you're the perfect person for the job with facts (eg: I have 5 years of experience in social media marketing and I worked for client X)
Show examples of your previous work, portfolio, or client case studies
In the end, mention that you have a strategy in mind for the client's project and ask them to DM you for details
Remember to keep it short, detailed, and concise
You'll see how all these points come together in the example and the cover letter template below.
How To Write Cover Letter for UpWork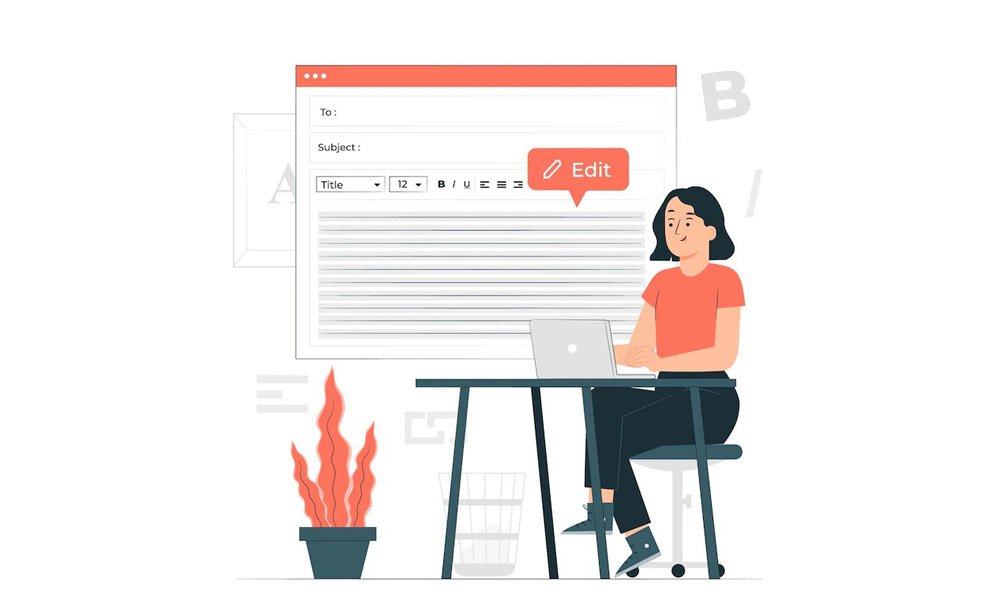 It's best to write the cover letter on different software like Google Docs or MS Word and then copy it over to Upwork. You wouldn't want to accidentally hit send while you're writing the cover letter.
As I mentioned before, learning to write well is very important. Taking a copywriting class will not go to waste.
Take all the key points I mentioned in the previous section. Write in friendly and simple words to describe your proposal for the client.
Here's a quick Upwork cover letter example to show you how it's done:
Hi John,

I read your entire job description and I think I'm the perfect person for the job. Here's why:

-I noticed that you're looking to build an online store website. I think WordPress is the best platform to build your website and I have over 5 years of experience building WordPress sites

-I've built WordPress websites for many clients including CocaCola and Pepsi

-Here are just a few of the links to websites that I've recently built for other clients (include links here. Or attach your sample documents)

-I have a really great concept idea for building your website that will make your brand look even better than your competitor (Do research to find the competitors and mention the name here). Send me a DM or respond to this proposal so we can discuss more details

I'm really excited about this project and to work with you to build something amazing.

Looking forward to your DM.

-Your name
See how simple and concise that looks. And we covered all the key points in that 150-word cover letter. You can easily edit this message to include skills and experience related to your industry.
Free Upwork Cover Letter Template
I made a more beautifully formatted Upwork cover letter template that you can use when applying for jobs. You can download it below.
Make sure to edit and customize this template according to your needs.

Images via Freepik.com
Did you find this article useful? Then you should check out my book Freelance Like A Pro. It includes 21 lessons and 5 secrets from my freelance career to help you supercharge your journey as a freelancer. Click here to learn more.