Web design is one of the most competitive fields in the freelance industry.
As a result, it can be difficult to find web design jobs when you're just getting started.
Thankfully, there's more than one way to make money online as a web designer.
In this article, I share some of the best methods you can use to get a head start in your career as a freelance web designer.
I used to work as a web designer for a while and even tried running a small agency. It didn't pan out as well as I had hoped. But I learned a lot of lessons and tricks along the way, which I talked about in my guide to getting started as a web designer.
Once you get your design career up and running, here are some great ways you can earn money online using your skills.
1. Join a Freelance Marketplace
Arguably the easiest way to earn money online using any skill is to either use freelance marketplaces or job boards to find freelance gigs.
If you're completely new to the industry and have little to no experience, I recommend using a marketplace.
You don't always have to use big marketplaces like Upwork, which are filled with millions of competitive freelancers and bidding wars.
There are lesser-known sites with low competition. Find a new niche site and create a profile there. Start small and slow. Use this list for some great freelance marketplaces you could join.
If you have some experience, you can try looking for jobs on freelance job boards. When using job boards, you can contact clients directly via email to pitch your proposals. This way you don't have to pay a fee for using a platform like Upwork.
It will take a while before you can land a job using a freelance marketplace or a job board. So be patient and be persistent.
2. Sell Themes & Templates
Selling website templates and themes is one of the most profitable ways you can earn money while you sleep.
There are designers and developers who managed to make millions by selling templates and themes.
If you're skilled in PHP and WordPress, you can make WordPress themes and sell them on marketplaces like ThemeForest.
There are authors on ThemeForest, like Christian, who've made over $17 million selling WordPress themes.
Of course, you can also sell HTML templates for various types of websites as well. Marketplaces like Creative Market, ThemeForest, and Envato Elements are great platforms for this.
3. Build WordPress Websites
Another creative form of making money online as a web designer is to help businesses build their websites.
WordPress is the perfect platform for making a website quite easily. And it can be very profitable as well.
Many popular blogs and freelancers do this. For example, WPBeginner offers a blog setup service for free. And they make big profits from it. Here's how.
First, you need to join the affiliate programs of a web hosting provider and for several useful premium plugins.
Then, when setting up the WordPress website, you will recommend the client to buy hosting from a specific web hosting provider using your affiliate link. The same can be applied when recommending premium plugins.
Most web hosting providers offer commissions of around $100 per user who signup with your referral link. You can also earn a lot from affiliate programs for plugins. This is how sites like WPBeginner make money.
But you don't have to do this for free. You can charge a fee for setting up the website and get affiliate earnings from hosting providers at the same time.
4. Sell Hosting to Clients
This is a method I used when running my web design agency.
I actually offered a website design service at a very cheap price. But, I also offered to host the client's website on my own server. This removed the headache of them having to manage hosting and manage websites.
I bought a cheap reseller hosting plan and hosted all of the websites. And then charged a yearly fee from the client.
This is where I made the profit because reseller hosting plans are very cheap and you can host dozens of websites in one plan.
Hostgator has a very affordable reseller hosting plan that lets you host unlimited sites on scalable servers. Check it out if you're interested in selling hosting to clients.
5. Setup Shopify Stores
Shopify is one of the best platforms for setting up online stores and many businesses now specifically seek to build their shops on the platform.
You can use this as an opportunity to help businesses setup their Shopify store for success.
Shopify has a partner program where you can join to help businesses setup stores as well as refer new clients to join Shopify. You'll earn a commission from Shopify for referring clients.
You can also charge a fee from clients for setting up their store. Sure, it's easy to setup a store on Shopify. But you have expertise that they don't have so don't be afraid to charge for it.
6. Flip Websites for Profit
Website flipping is another profitable way to make money online.
Here's how it works. First, you create a basic website or a blog. You design it perfectly, optimize it for SEO, and add some content to the site. Then you can sell this website for a profit.
The other way is to buy an already well-established website that generates revenue. And develop it a bit further. Add more content, optimize for search engines, and when it starts making more money, you sell it for an even bigger profit.
You can explore sites like Flippa and Website Properties to see how it works.
I also wrote a guide on this topic for another blog. You can read it for more details.
7. Learn & Provide SEO Services
Search Engine Optimization (SEO) is an important part of building websites and it's a skill that every web designer should master.
If you learn SEO you can market it as a service alongside your web design services.
You can also approach existing websites, do proper research, and offer to optimize the websites for them.
SEO is a very competitive niche. But there are ways you can promote it as a service on freelance marketplaces, social media, or even contact local businesses to help with their marketing campaigns.
8. Offer Maintenance Services
Most clients who buy your service to make a website won't have any experience in web design or maintaining a website.
This is a great opportunity to offer it as a service.
Tell clients that you have a service for maintaining websites. Whenever they need to update a page, add a new product landing page, or change theme designs, they can hire you for the job.
You can also bundle this service with your other services to make attractive packages for clients.
You can also use a site like Envato Studio to offer your service for website maintenance.
Bonus: Join an Agency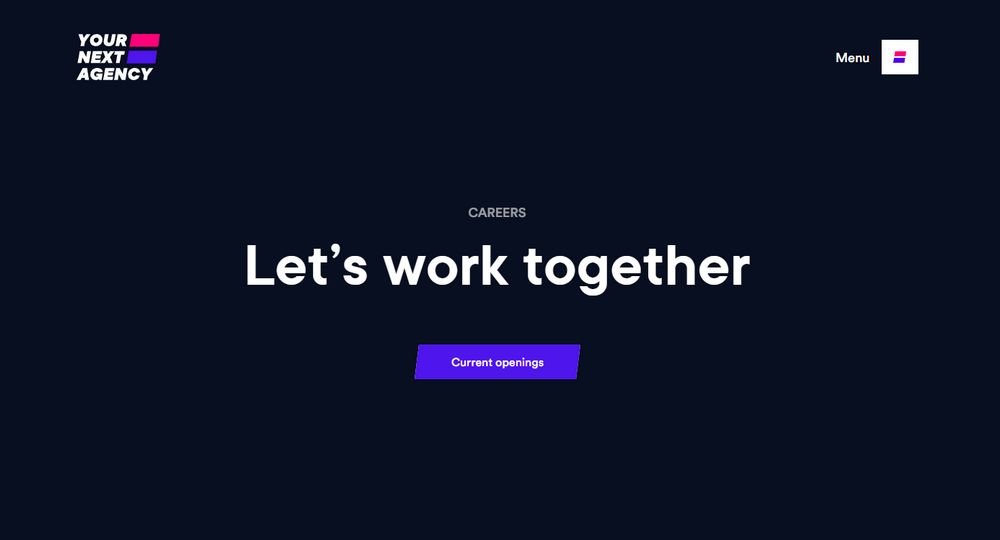 Joining a web design agency is one of the best ways to create a steady stream of income as a web designer.
When you're part of an agency, you will be working as part of a team of web designers. And you'll get to contribute to big website projects. It's a great way to build your reputation and experience as well.
Although, joining an agency is not that easy. First, you need to have some experience as a designer. And you also need to prove your skills to be able to qualify to join the agency.
To find an agency to join, you can either contact an agency directly or use LinkedIn to find agencies that are already looking for web designers. With LinkedIn, you can find local agencies to join as well.
Or you can search in directories to find web design agencies that are currently hiring. Look for the "career" or "we are hiring" pages on those sites for more information.
In Conclusion
There are many other ways you can make money online as a web designer. It only takes creative thinking and hard work to be successful. Try some of these methods or mix them together to create your own unique services.
5 Tips For Finding Freelance Web Design Work
Follow these tips to increase your chances of landing web design jobs online.
1. Show Your Expertise through Content
Create valuable content related to web design, such as blog posts, tutorials, or videos. Share them on your website, social media platforms, and relevant design communities. This establishes you as an authority and attracts potential clients who appreciate your knowledge and skills.
2. Offer Specialized Services
Consider specializing in a niche or specific industry. By becoming an expert in a particular field, such as e-commerce design, healthcare websites, or mobile app interfaces, you can target clients looking for specialized knowledge and stand out from generalist web designers.
3. Offer Freebies and Resources
Create free design resources, such as website templates, UI kits, or icons, and share them on platforms like Dribbble or your own website. This not only demonstrates your skills but also attracts potential clients who may be impressed by your generosity and craftsmanship.
4. Collaborate with Other Web Developers
Forge partnerships with web developers, SEO experts, or marketing agencies. Offer your web design services as part of their package, creating mutually beneficial collaborations that can lead to a steady stream of projects and referrals.
5. Show Off Testimonials and Case Studies
Request testimonials from satisfied clients and display them prominently on your website. Additionally, create detailed case studies highlighting the challenges, process, and successful outcomes of past projects. This helps potential clients understand your expertise and the value you bring to their projects.