ChatGPT has changed the way I work in many ways. It's like having my own personal assistant and I love it.
Most freelancers were afraid of AI when ChatGPT was first revealed. And I felt the same way at first. But once I learned more about it and found ways to take advantage of AI, I was more excited about AI than ever before.
Would you like to know how you can use AI tools like ChatGPT to improve your workflow? Let's find out.
1. Use ChatGPT For Copywriting
Most writers and authors have their own assistants to do most of their work. The assistant usually handles all the research and other daily tasks while the author focuses on writing the content.
I've always dreamed about having an assistant like that to help me with my writing. And ChatGPT made it a reality.
Now I'm using ChatGPT to automate some of the smaller tasks.
For example, I use it to come up with topic ideas for articles. And I sometimes use it to find inspiration for article structures and introductions.
But what I've found most exciting about ChatGPT is having it do all the research for my articles.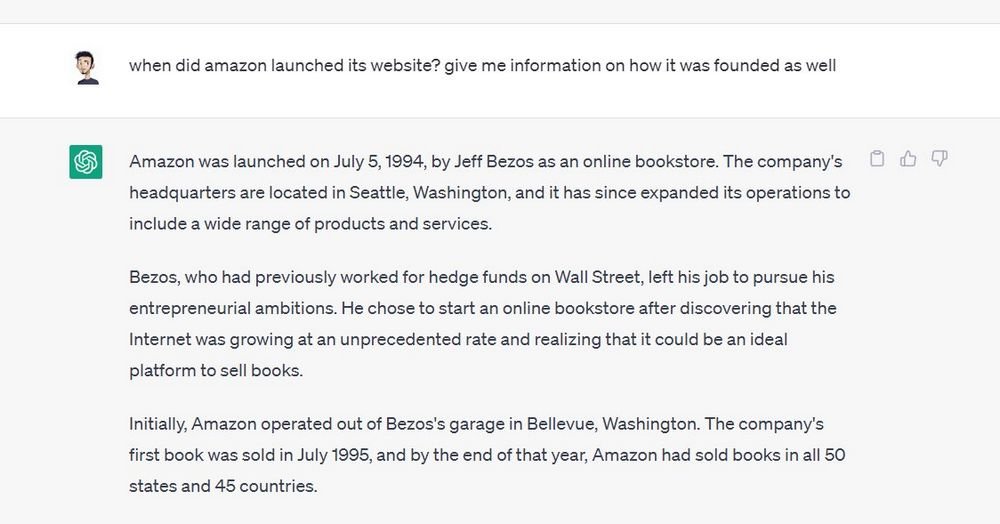 At the moment, ChatGPT can't surf the web so it can't find specific stats and details. However, I can use it to do background research on topics, brands, people, and companies. And it has saved me a ton of time that goes into searching for those things myself.
2. Use ChatGPT For Design Work
Designers can also take advantage of ChatGPT to make their workflows more efficient.
If you're a graphic designer, you can use ChatGPT to come up with ideas and concepts for your design projects. You can use it to find inspiration, ideas for mockups, get suggestions for font pairings, and more.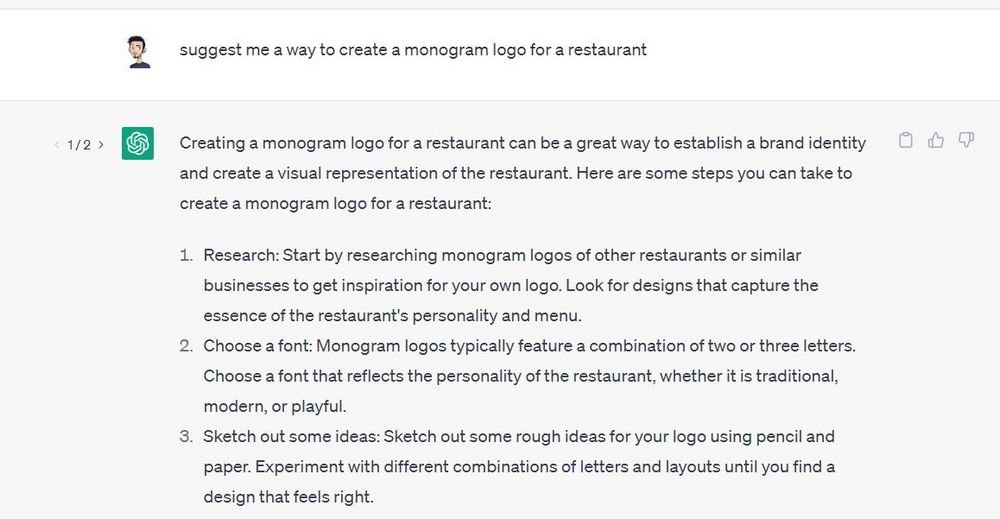 Logo designers can use it to come up with unique logo ideas and compare your concepts with competitors and existing logos.
UI and UX designers can use ChatGPT to generate user flows, do competitor research, come up with ideas for surveys, and generate copy for user interfaces.
3. Use ChatGPT For Web Design Work
Did you know that you can actually ask ChatGPT to write code for you?
That's right! You can use ChatGPT to generate code and snippets. In fact, web designers are already using it to generate entire websites.
As a web designer, you can use it to generate the website structure or even generate code for content blocks. ChatGPT is also great for generating placeholder content for your web pages.
You can also use it as a teacher to learn new tricks and even examine your code to find ways to improve.
4. Use ChatGPT For Programming
For programmers, ChatGPT can be the best teacher and criticizer of your work.
You can use ChatGPT to scan your code and find better ways to write and optimize it. And you can even use it to translate code into another language.
But the most useful way to use ChatGPT is to scan for bugs and find solutions to fix them. Just keep in mind that ChatGPT is still a work in progress so it may not generate the perfect solutions all of the time.
5. Use ChatGPT For Social Media Marketing
Social media managers and marketers will take the most advantage of ChatGPT. Thanks to this tool, you will never have to write descriptions for social media posts or hire writers ever again.
One of the best uses of ChatGPT for online marketing is using it to write ad copy. With ChatGPT, you can write different variations of ad copy to try out with different variations of ads. And then you can use ChatGPT to optimize them even further.
Other Tasks You Can Automate With ChatGPT
Those are just a few of the ways professionals can use ChatGPT to their advantage. There are countless other ways you can use this tool to make your work/life easier.
Here are a few more suggestions.
Write Emails
Communication is key when it comes to maintaining good relationships with clients. And if you're still new to freelancing, you can use ChatGPT to write better responses to emails and messages you get from clients.
Write Freelance Contracts
If a project requires you to have a contract, you can use ChatGPT to write it for you. It's best to use ChatGPT to write the structure of the contract first and then generate the section paragraphs.
Write Cover Letters
Many freelancing sites, such as Upwork, now require you to write a cover letter when applying for jobs. It's like a proposal that you pitch to clients explaining your qualifications and how you would approach the job.
ChatGPT will be quite helpful for writing cover letters. Feed it all the information from the job description and ask it to write the cover letter.
Write Social Media Posts
You can also use ChatGPT to write witty captions for your social media posts. And, more importantly, you can use it to help create better content to attract potential clients.
Ask Questions
ChatGPT can be a great teacher and a mentor for lifelong learners. If you want to learn something or want to find information on a topic, simply ask ChatGPT and it will immediately give you the answers. It's much faster and easier than using Google.
ChatGPT is also great for finding resources and details on subjects. When you have to learn a new skill for a client project, ChatGPT will guide you through the learning process.
Learn More About AI & ChatGPT
If you want to learn about AI and how to use ChatGPT to do better work, there are plenty of online courses and YouTube guides you can follow.
Learn Prompting is a great resource for learning how to use ChatGPT. You can also find lots of great classes on ChatGPT on Skillshare.
Don't Rely Entirely On AI
As much as I enjoy using ChatGPT, I never use it to do the work for me. I use it to find smaller ways to improve my work.
Remember not to use AI to entirely generate content or copy-paste content generated from ChatGPT. That will only get you in trouble and it's a surefire way to lose your clients.
Instead, find ways to use AI tools to work more efficiently.
If you're new to freelancing, be sure to check out my how to start freelancing guide. And you can support me by buying my book Freelance Like A Pro. Or by checking out my favorite tools section on the website.