If you're a graphic designer or want to be one, you should know that there's more than one way to make money online.
In this article, I'll give you a few suggestions on how to make money as a graphic designer.
My first job was in the graphic design industry. I worked as a lead graphic designer at an advertising agency.
I really enjoyed designing things and creating graphics. But after a few months, I left the job because I didn't feel happy working at that agency.
Back then I had no idea that people could earn money online. If I had the knowledge I have now, I would've made some money to provide for my family and myself.
I'm sharing these tips and ideas so you don't have to go down the same road as I have. So check out all the ideas below and get to work!
1. Offer A Service
Let's get the most obvious method out of the way. Yes, freelancing is the best way to make money online or even offline as a graphic designer.
But, taking an online course and watching a few YouTube tutorials doesn't make you a professional designer.
You have to work much harder to improve your skills, practice, and make a name for yourself.
More importantly, here's the secret to finding success in the design industry— Find your niche!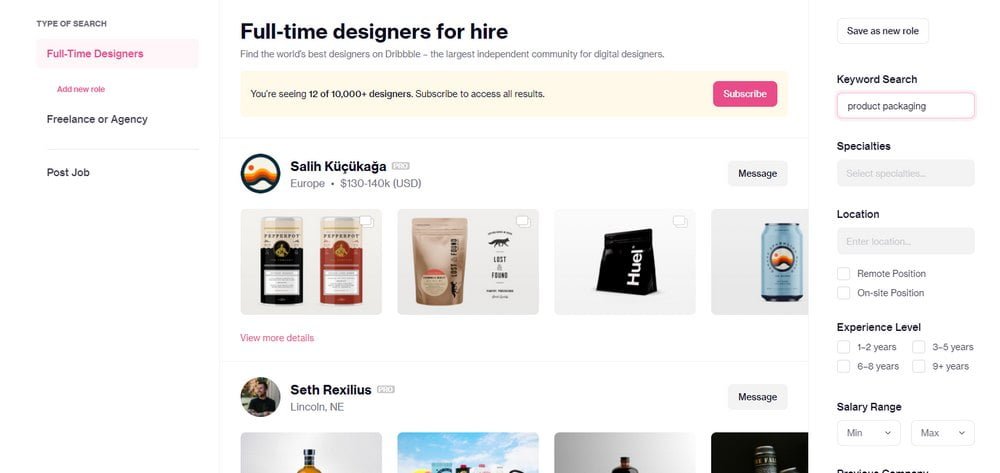 Better yet, find a micro-niche in graphic design and focus all your energy on learning everything you can about that niche.
For example, instead of calling yourself a graphic designer who does all kinds of design work, focus on a niche like Twitch emote design.
Create a service around designing Twitch emotes for gamers. This way you'll have a target audience with a specific need. It'll be easier to promote your service and land clients.
2. Sell Graphics Templates
One of the best and fastest ways to make money as a designer is to sell graphic templates.
There's a big demand for templates like logo templates, brochure designs, PowerPoint templates, and flyer templates.
You can create a few high-quality templates and sell them on marketplaces like GraphicRiver and Creative Market.
There are creatives who have earned millions of dollars doing this.
Of course, this requires skill. These marketplaces don't accept every design. They run each submission through a review process and only accept the best designs.
You need to improve your skills and practice before attempting any of these methods.
Or, you can try selling your prints offline.
For example, you can use an online platform like CustomSticker.com to design and print your own custom stickers, labels, buttons, and more. They offer a free design online system to allow you to determine the styles of these custom products. And then you can sell them to friends, at school, college, to local shops, or even ship them worldwide.
This will require a small investment at first but you won't have to worry about getting approved by online marketplaces when you're selling your own products.
3. Sell T-Shirts
Selling custom T-shirts is another great way you can earn a few bucks.
You can either setup a shop of your own using Shopify to sell your custom print T-shirts.
Or you can use platforms like TeePublic and Redbubble to easily sell your T-shirt designs without having to handle any inventory, shipping, or taxes.
Printify is another great platform to sell custom t-shirts. My sister sells her designs on TPublic and she earns money every month without doing any work. Now that's a solid passive income strategy.
4. Teach A Course
Head over to Udemy and check out how many sales courses on graphic design have generated over time.
There are even very simple and general courses that have somehow managed to generate tens of thousands of sales.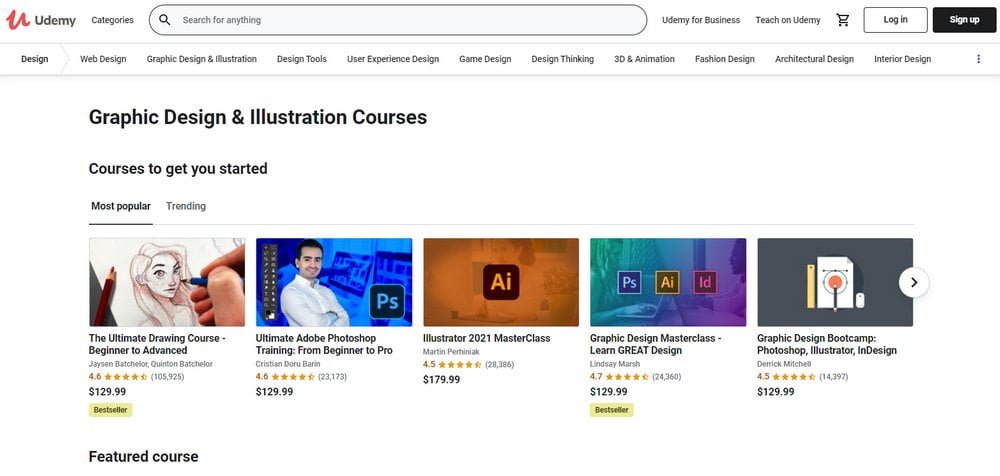 Think about it, even if a course sells for $12 and Udemy takes a 50% cut, all you need is to sell 1000 courses per month to generate a decent income.
Given how often Udemy runs sales and promotes courses, it won't be too difficult.
Sites like Udemy and Skillshare always welcome submissions from creators.
But, instead of repeating the same courses that have been covered hundreds of times. Try to find a unique topic to create a course that targets a niche. It's a surefire way to find success.
5. Design Twitch Emotes
As I've mentioned in the first chapter of this guide, demand for Twitch-related graphics is very high these days.
With the gaming industry getting even bigger than Hollywood itself, more and more gamers are starting a streaming career on Twitch.
They often turn to graphic designers to design their custom Twitch emotes, Twitch banners, and covers.
(Example: Tosca Digital)
This is a really good niche you can target to make some money quickly.
Learn to design Twitch emotes, join communities and groups for gamers, and start connecting with people to promote your service.
6. Design Social Media Content
If you use Instagram or Facebook, you'll notice that brands and businesses often use their own stylish designs for creating posts.
This is because they hire designers to create unique branded designs for their social channels.
(Example: PixelBuddha)
Smaller businesses often use pre-made templates to create their posts and Instagram stories.
You could create these templates and sell them on marketplaces.
Bigger brands, however, usually hire designers to create unique content for their channels. You can target these brands and let them know you can design cool content for their feeds.
Don't be afraid to send a DM or cold email with your portfolio, when you're ready.
7. Start A Blog or YouTube Channel
You can also start your own blog or YouTube channel to make money from it.
I'm not talking about a blog where you share your daily thoughts. I'm talking about a site that generates money.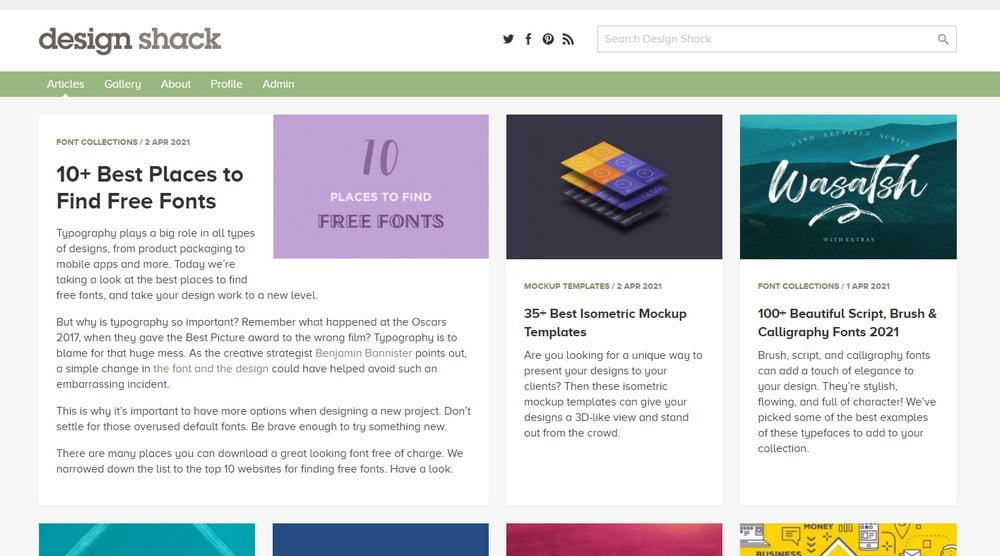 For example, many design marketplaces like Creative Market and Envato Elements, have affiliate programs.
You can join such an affiliate program and promote the designs and templates from the marketplace on your blog or YouTube channel. Whenever someone buys a template using your link, you'll earn a commission.
This is how most websites (including this one) make money.
Although, I would recommend doing this on the side as it usually takes a long time to develop a website and get enough traffic to generate revenue.
8. Design & Sell Fonts
If you're into typography, a great way to make money is to design your own fonts and sell them online.
Fonts are one of the most popular elements used in graphic designs and it's something that will always have good demand.
If you're new to typography design, platforms like Skillshare have great courses you can use to learn the basics of making your own fonts.
On marketplaces like Creative Market, fonts sell for as much as $25 and all the way up to $75 for font families.
It's a decent way to earn some passive income on the side.
How To Get Started As A Graphic Designer
The methods I've described in this guide involve a professional level of graphic design skill. So how exactly do you get started and become a professional?
You can start by reading this step-by-step guide. And then follow some of these tips below to make sure you act like a professional.
Improve Your Skills
I can't stress enough how important it is to hone your skills.
You should take every course you can and read every book you find to learn everything you need to know about your industry and niche.
More importantly, don't forget to practice your craft every day. That's what makes you a better designer.
Pick A Niche
As I've mentioned earlier, you should focus on a niche to find a specific target audience and promote your services better.
But don't let that limit your capabilities. If you think you're good at another skill, go ahead and learn more about it.
For example, combining user experience design skills with your graphic design knowledge will help you stand out as a more advanced designer.
Setup A Portfolio
A great-looking portfolio is a must-have for all types of designers.
If you can find an affordable web hosting provider, setup a personal portfolio website and showcase all your best work like a professional.
Or, you can also create a portfolio on a site like Behance. I've gotten many client requests from this site after I uploaded a few designs on the site for fun.
Network With Others
Last, but not least, be sure to network with other designers.
Send them a message admiring your favorite designer's work and they may even help you find a gig.
Join a few communities and you'll be able to learn a lot from other designers too.
Don't Spam Or Beg
Graphic designers get a bad reputation for spamming people. Many designers would send DMs on Twitter, leave comments on social media posts, and email people without any context just to ask for work.
This is not a good way to find work and it will make you look unprofessional.
Instead, take the time to connect with people, network, and find interests before even attempting to promote your services.
In Conclusion
Remember that these are only suggestions. It's up to you to put your creativity to work and find ways to create unique things that attract clients.
Put your heart into everything you create and eventually, you will be a successful graphic designer. Who knows, you may even end up working for a big company like Adobe.
Keep trying, never give up!
FAQs About Freelancing As a Graphic Designer
These frequently asked questions about graphic design work will help you understand more about the industry.
How Much Money Do Graphic Designers Make?
The amount of money you can make as a graphic designer depends on the type of work you're doing. If you find the right niche and position yourself as an expert in your field, you'll make a solid income as a designer. The key is to avoid cheap platforms like Fiverr and create a personal brand around your services.  According to Glassdoor, graphic designers make around $50K per year.
How Do Graphic Designers Get Paid?
There are many ways a graphic designer gets paid. Some designers work on hourly pay while other charge fixed rates per project. So it depends on the way you work. If you sell designs, art, and templates on marketplaces, you can even earn a passive income.
Is Graphic Design In Demand?
Yes, thanks to the rising popularity of social media marketing, graphic design is still one of the most in-demand skills there is. This also means there's plenty of competition as well.
How Do Freelance Graphic Designers Get Clients?
There are many ways you can find clients as a designer. You can use freelance marketplaces, job boards, and even contact clients directly via cold emailing. You can also get clients from platforms like Dribbble and Behance, if you have a solid portfolio on those websites.